Here is my wisdom how to get thru central Asia on Silk road – digital nomad style and hunting for the WiFi yurt.
(Western) China
Wifi
Wifi in China is not that much of an issue, as it is the Great Chinese Firewall. You definitely need reliable VPN before you enter China as the list of blocked websites is big. Everything from Google (including maps, gmail, docs, search), Facebook, Instagram, Twitter … Whatsapp and Skype were working without when I tested. More west you move, shittier the WiFi gets (it was still workable …). When WiFi crashes, VPN needs to reconnect again .. and again. It is just getting annoying.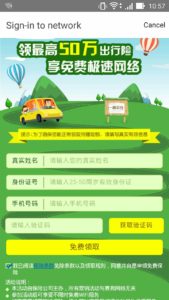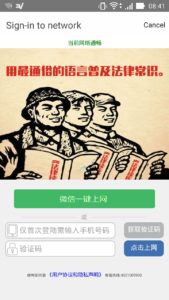 Nice sign-in for free wifi screens, that I never managed to click thru and connect to wifi.
Sim cards can be a bit painful if you are planning to visit more than one region. Ask for "all China" sim, if you plan to do so, as there are "roaming" fees outside the region's sim and you will have problem to top it up.
New hi-speed trains have WiFi – but you need local sim card to signup. I never managed to made it work, neither on train stations.
Coffe
If you are in search of caffeine dose – you have to search a lot; coffee is expensive and shitty. Usually around 20-25 yuan, which is a price of nice good meal … Big cities have double overpriced Starbucks with good Wifi, but I'm not a fan of it.
You better search for tea house instead or bring your own supply.
Plugs
Have you ever seen funny face of Australian & Kiwi plugs? China has the same. I didn't spend much time hunting for working spots, but better arrive with full battery.
Kazakhstan
Wifi
Wifi in Kazakhstan was superb. Also sim cards are for sale at every corner, cities and main road infrastructure are all covered by 4G and mobile internet is cheap cheap. WiFi speed was in most of the places around 1-5 MB/s down and usually 1 MB/s upload 🙂 Tested in Almaty, Shymkent (ok, but not superb) and Aktau.
When your train goes in the middle of nowhere – you are nowhere. Just observe endless grasslands around.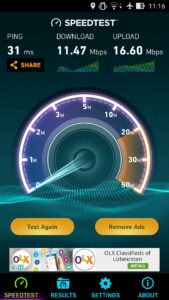 Kazakhstan welcomes you with hi-speed.
Coffee & Plugs
There are some nice coffee shops around, but don't expect Aussie lattes. EU plugs otherwise and look good for them.
Kyrgyzstan
Wifi, Coffee and Plugs
WiFi in Bishkek works perfectly. Sierra cafe seems to be THE spot for laptops and expats in Bishkek (they have 2 or 3 locations) might be a bit pricy for local standard. Osh and Karakol were also workable, but don't expect Bishek's 10+/10+ Mb/s speeds.
Sim cards are for sale everywhere and mobile internet is cheap. Network around the country was either 4G or either GPRS. Maybe decent 3G in some smaller tows, but in general – you have it all or nothing!
Managed to hunt some WiFi yurts in Tosor next to Karakol lake.
Coffee is not so much central asian thing as the tea is, but you can always find it.
Tajikistan
I haven't been there but …
Average elevation of Tajikistan is ~3200 m with several mountains over 6 and 7k … and is one of the poorest countries in Asia, even poorer than Cambodia and Bangladesh.
Except for some internet in the capital Dushanbe, you should enjoy nature instead. There is a nice article about what to expect of Internet at Wikipedia.
Uzbekistan
Wifi, Coffee and Plugs
Getting a sim card in Uzbekistan was a hassle. While they are for sale at every corner, as a tourist you have to get in in the main office only – with all your registration slips and passport of course. It was not possible to get it in Fregana Valley. While there was bunch of 4G advertising around, the best you can get is some spooky 3G or in some cases H+. Mobile data is cheap (priced in USD but you can pay in som you got at black market rate …)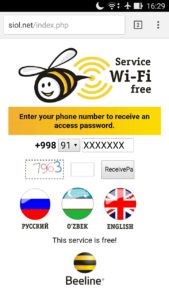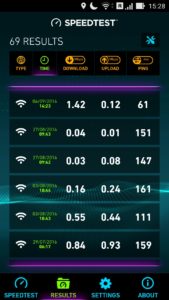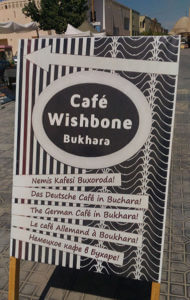 Free hotspot in Uzbekistan – works only with local number. Some speedtests from various places – Tashkent, Samarkand, Bukhara, Khiva. Nice cafe in Khiva, but no WiFi.
Cable internet is still to pay per megabyte, shitty slow and unreliable and after few attempts I gave up. In Tashkent, the hostel I was staying got disconnected for few days for unknown reason.
WiFi in cafes is not there yet – in Fergana it was just one cafe/restaurant in entire city to offer (free) WiFi. Surprisingly it was working. Pretty much the same was in other places.
Turkmenistan
If you manage to get visa, I'm pretty sure you not gonna waste your time hunting for WiFi.
Azerbaijan
Wifi
Azerbaijan is a very two sided place. Baku's downtown is flashy and fancy, but as soon as you move a bit out, you meet the opposite. They recently allow non-residents (yes, tourists) to buy the sim cards – they were a bit pricy (for around 5GB, 40 manat) – although the country is on "grey list" on Prepaid sim card wiki. The "fast" cable internet goes up to 128 kB/s for upload only, download was bit better, but not much faster than that. I haven't spotted anything faster; even the locals said this is the top speed you can get at the moment. There is no (many) work friendly cafes or places to work. Better stay in a "work friendly" home.
Edit (June 2017):Sims are easy to get and they introduced a "tourist sim" to (10 GB for 17 AZN, you get few calls/sms too), but you need your passport and visa and all papers you have. The other thing is – your phone will get blocked after 30 days (in case you go back to Azerbaijan or stay really long), you should register your phone at the post office (5 mins, 5 AZN) and it will be working. (TIP: if your phone has 2 sim slots, leave the card in one and actually just one IMEI number will be blocked.).
GET VPN! When I was there in May 2017, they were blocking and disturbing all calls on Skype, Hangouts, Whatsapp and pretty much every other VoIP stuff. Didn't have this issues when visiting for first time.
Coffee & Plugs
Not many work friendly cafes. And as a (single) women entering a cafe you will already get enough of weird looks, now imagine bringing your laptop with.
Edit (May 2017): They opened fancy and slightly overpriced coworking space in Baku.
Georgia
WiFi, Coffee & Plugs
Georgia has it all. Good food, coffee & cafes, wine, co-working spaces, work super friendly cafes, fast wifi (1MB/s up and down as a common standard). At the time I was there, GeoCell was handing out sim cards for free with some bonus already included. Want more? 365 days visa free for many countries.
Note for Visas
Honestly, visas were less hassle than expected. Except of Kyrgyzstan (and Kazakhstan for few lucky nationalities) you have to prearrange your visa(s) in all Central Asian countries – extensions are pretty much impossible and all visa stuff require some creativity, no last minute stuff, waiting, fighting and paper work in-the-style! Is all part of Central Asian package, which is slowly changing on better – Tajikistan is now issuing electronic visas that might be approved within few hours, Uzbekistan have recently simplified (or enable VOA) visas for few countries and also Azerbaijan is on the way to enable electronic visa issued within few days.